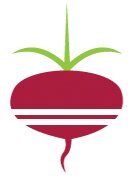 The
Beetroot Inc.
story
Thabakwadi M

* lost his job when Elize B

 sold her business. To help Thabakwadi out Elize decided to start Beetroot Inc. Thabakwadi M

 now runs the Beetroot Inc. factory after being trained by Jeanne B 

. Other former colleagues of Elize, like Lucas O 

 , volunteered to assist with the marketing and Wilna Z

 , joined Beetroot to drive sales. These are just some of the people that are defying gravity (and sometimes common sense) to bring you uniquely South African crafted products of a home-grown and funky chic nature. We salute South Africans (and other smart people) who buy our products. They obviously have exceptional taste, vision and imagination!

Why Beetroot Inc.
Beetroot (the kind that we eat) is a highly nutritional vegetable that gives colour to any meal. Beetroot Inc. products are as colourful and are thoroughly enjoyed by consumers that have a taste for the lighter and brighter side of beautiful living. The people that work at Beetroot are all red, because they are primarily driven by a burning passion to make a difference to their own lives – and to the lives of consumers that buy Beetroot Inc. products. While we will always strive to do things right, we also believe in doing the right things. That makes Beetroot Inc. far more than just a business. Get a taste of our products and people and if you like it, tell your friends. If you don't, inform us so that we can send your Beetroot serving back to the kitchen!

Register now
If you register now, you can keep up to speed with all the latest things we have to offer. You will also get your own personal invite to special events and first dibs on Beetroot Inc. special product offerings! We will serve it up as you like it!

Powered By ChronoForms - ChronoEngine.com
More passionate Beetrooters
Chris H

 does the transport – and some sales on the side. Duo
Liebner Z

 and
Celeste S

 (both artists) run the second
Beetroot
furniture factory – and do design, sketching and painting when they find the time!
Anna M

 (wife of Lucas M),
Wilhelmina M

 and
Lizzy L

 are members of the dynamic seamstress team.
Ludick R

 (a former varnish stripper) is being trained to join them.
* Current pictures are for illustrative purposes only. We are trying very hard to roundup all the Beetrooters so that we can take their pictures. However, because they are a dynamic bunch of people, it is quite a challenge. We trust that we will have them cornered shortly – to finally enable you to see eye to eye with them!